The internet drama between John Hoge and Bill Schmalfeldt is finally…
Going to start up again:
(Update below this post.)
From John's Team Kimberlin Post of the Day:
"I'm not through with him yet."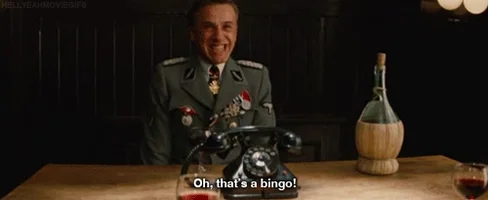 That's Bill Schmalfeldt's Twitter.
Actually, I'm not that excited about a re-ignition of hostilities, but if it's gonna happen then maybe we should have some ground rules:
Let's not contact anybody's work, eh? This should include hiring process servers come to a person's place of employment.
Leave the widows out of it. 
No, that's about all I got.
I can't see a reason why John Hoge should be discouraged from continuing to actively pursue legal action against any and all members of Team Kimberlin, especially those who tried so mightily to foul his reputation.
Team Kimberlin didn't invent lawsuits aimed at enemies. They have not even perfected them. In fact, they've lost almost all of them. Schmalfeldt is 0-8 on lawsuits he has filed.
Assuming John Hoge has grounds to sue one or more of the Team Kimby boys (notice? no girls) and assuming he has the means and reason, then he should do what makes him happy.
It certainly makes some of the rest of us happy.
______________________________________________
Update:
When I characterize this as an internet drama between Bill Schmalfeldt and John Hoge, I do not suggest this is just a couple of guys yelling at each other on the internet.
Team Kimberlin wants you to think this.
Brett Kimberlin and Bill Schmalfeldt are in favor of snuffing out discussion of Kimberlin's violent past, and even discussion of Kimberlin's anti-First Amendment lawsuits. Yes, Kimberlin wants to stifle the fact he wants to stifle his history of bomb making, bad music and teen appreciation.
Talk about these guys online at your own peril. One might sue you, the other will call your boss. You might get your face photoshopped onto porn, or onto the back end of a dog. You spouses friends might hear from one of them. Each of them wear the black hats in this thing.