You know the Southern Poverty Law Center list of Hate Groups? It's not just Nazis and White Supremacists:
A Florida-based evangelical ministry is suing a liberal watchdog organization that called it a hate group because of its stance against LGBT rights.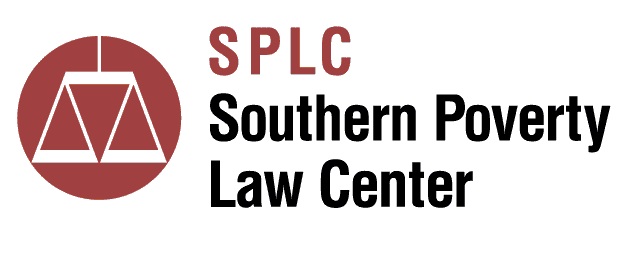 The federal religious discrimination lawsuit was filed this week by D. James Kennedy Ministries of Fort Lauderdale against the Alabama-based Southern Poverty Law Center. It seeks an unspecified amount of money.
The law center tracks extremist organizations, and it publicly names organizations it considers hate groups. The list includes the Christian organization, also known as Coral Ridge Ministries Media Inc., for its stance against LGBT rights.
I studied the McCarthy era blacklisting pretty closely, and this is eerily similar. 
Establish a group which will compile lists of individuals and groups. Make it sound like a responsible research organization.  Watch the money flow.
George and Amal Clooney's foundation just made the Southern Poverty Law Center $1 million richer. The power couple donated the money "to combat hate groups," according to the headline in the Los Angeles Times:
I don't know if the D. James Kennedy Ministries is hateful, but I suspect their LGBT stance is similar to what folks might find in the Bible. I doubt they're big on burning people at the stake. Just taking a guess. They're probably against gay marriage. 
I do know that the Southern Poverty Law Center's list, when combined with the volatility of our political climate…is dangerous. 
The Family Research Center was shot up in 2012 by a man who got the address off the SPLC list. A security guard was shot.  
Lt. Gen. (Ret.) Jerry Boykin, former U.S. Army Delta Force commander and current Family Research Council executive vice president:
"For any reputable organization to use the Southern Poverty Law Center's hate list, is reckless, irresponsible and uninformed. This is an organization that has been linked in federal court to domestic terrorism, committed against the Family Research Council, by Floyd Corkins, with information he obtained from SPLC's so-called 'hate map.' On its website, the SPLC continues to recklessly label people such as House Majority Whip Steve Scalise who was recently shot by James Hodgkinson, a Facebook fan of the SPLC.
Of course, I don't blame the Southern Poverty Law Center for the violence. And I'm a huge supporter of their right to publish. It's just that lately the word hate gets tossed about pretty freely. Hate is also used as a justification to commit violence.
Don't they have some southern poverty to work on?