But so right…or at least correct on this:
Our freedom of speech is not negotiable, and is not subject to the veto of a masked mob.
America was liberated from the British Empire in part because of the words of patriots. The abolitionist movement, the civil rights campaigns of the '50's and '60's. the women's lib movement…all could have been crushed with a few armed and motivated thugs.
The words of Martin Luther King, Alexander Hamilton, Abraham Lincoln, Frederick Douglas, Elizabeth Cady Stanton and all the other heroes you can name…could have been labeled hateful by someone somewhere. Labeled then silenced.
But we didn't let that happen. 
The arc of American history is still toward liberty.  These Berkeley thugs are just a blip, like their fellow anarchists in the late 19th and early 20th centuries. 
When even the old hippies start to agree with me, I beginto be optimistic. As the philosopher John McClain once said, "Welcome to the party, pal."
Wall Street, Sept 16, 1920.
Berkeley, Feb. 1, 2017.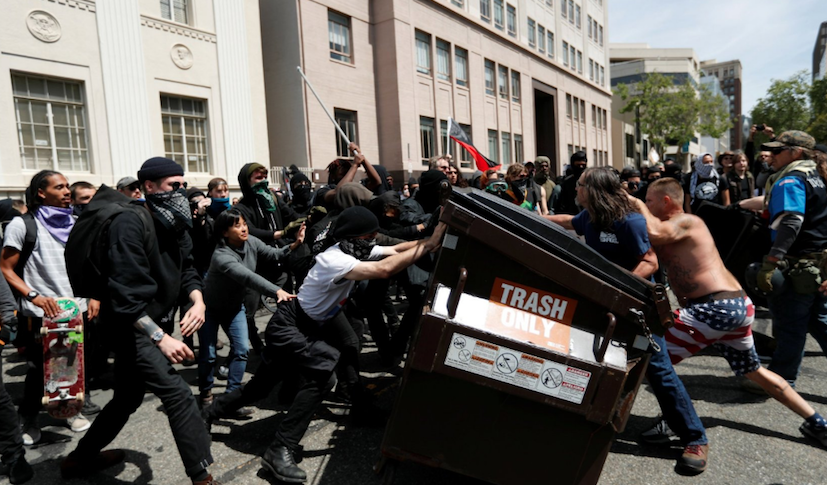 Berkeley, April 14, 2017.
The anarchists will lose, as they always do, because Americans would rather have freedom. — Radio host, presidential historian and human rights advocate Dave Alexander