…but I don't care. 
In America, we don't jail journalists for reporting on a story.
Bismarck, North Dakota–October 15, 2016 — A North Dakota state prosecutor has sought to charge award-winning journalist Amy Goodman with participating in a "riot" for filming an attack on Native American-led anti-pipeline protesters. The new charge comes after the prosecutor dropped criminal trespassing charges.
State's Attorney Ladd R Erickson filed the new charges on Friday before District Judge John Grinsteiner who will decide on Monday (October 17) whether probable cause exists for the riot charge. -snip-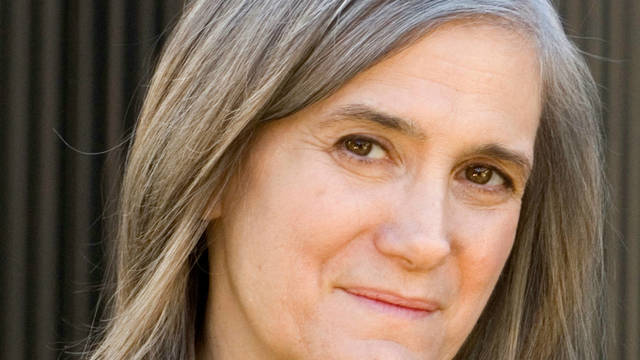 In an e-mail to Goodman's attorney Tom Dickson on October 12, State's Attorney Erickson admitted that there were "legal issues with proving the notice of trespassing requirements in the statute." In an earlier email on October 12, Erickson wrote that Goodman "was not acting as a journalist," despite that fact that the state's criminal complaint recognized that, "Amy Goodman can be seen on the video …interviewing protesters."
In that email Erikson justified his quote in the Bismarck Tribune in which he had said that "She's [Amy Goodman] a protester, basically. Everything she reported on was from the position of justifying the protest actions." The First Amendment, of course, applies irrespective of the content of a reporter's story.
______________________________________________________________
That last paragraph matters.  Suppose she was 100% in favor of the protest, but she was interviewing people as they protested.  I might disagree completely with the protest (hint, hint) Was she also a protester?  Authorities have taken her video, according to another blogger.
We are all going to face this.  I was watching TV, and a character nattered on about how every Tom, Dick and Harry can now call themselves a journalist.  As if all that's a bad thing.  Are internet writers journalists?  What is the distinction? Education?  Media power? 
We all benefit — and can contribute to — this online world.  I've been a newswriter forever.  Tapping out my ideas on a blog, or going to an event without a TV or radio station backing me does not make me less of a reporter.  And again, in general we don't charge reporters when they are on a story.  I gather she was in the middle of a protest. Good for her.
_________________________________________________________________
As always, I'm willing to be educated in the comments section.  If there's more I don't see, please let me know.